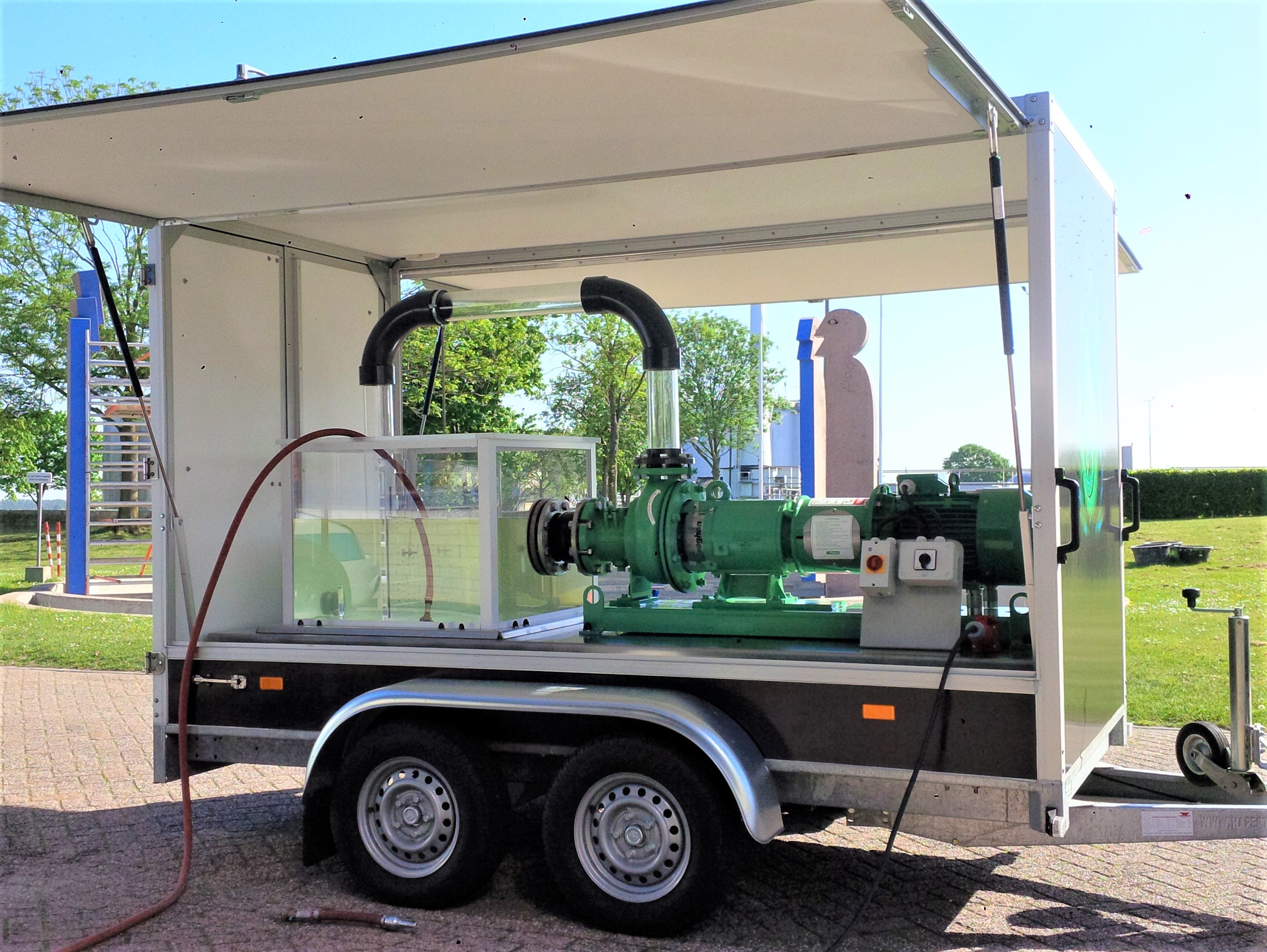 The important benefits of Vaughan Chopper Pumps can now be appreciated on-site as a result of the UK's distributor P&M Pumps' investment in a new demonstration trailer which can travel to sites in the UK. Seeing a live demonstration is an ideal way to see the pumps operate without the limitations of YouTube videos or the operational restrictions of an exhibition stand.
The demonstration trailer features a Vaughan HE4K (4 Kw) re-circulating flow pump which is connected to a one meter capacity tank and enables users to test the pumps unique solids handling capabilities. All that is required is connection to a mains power, a water supply and drainage.
Rag, fat, plastic and other solid or fibrous debris will cause blockages, disruption and excessive downtime costs on many waste and effluent streams. Whilst there are many 'solids handling' pumps, it is the Vaughan Chopper pump that has been designed and built to perform in the most severe applications. Wet well, dry well, submersible or self-priming, the Vaughan Chopper pump has proven to be the ideal solution to a wide range of challenging and severe duty solids and sewage pumping.
More information on Vaughan Chopper Pumps is available from:
P&M Pumps, Sawtry, Huntingdon, UK.
Tel: +44 (0) 1487 830123
Email: andy@pumpmix.co.uk
Website: www.pumpmix.co.uk