Vaughan Chopper pumps are particularly prevalent in the wastewater industry throughout the UK. However any industry or process from SEWAGE to STRAWBERRIES is where we can help.
RAW SEWAGE AND EFFLUENT (with Fats Oil and Grease)
From local pumping stations to main works inlet. Especially where institutions such as prisons, hospitals, restaurants, holiday camps etc. feed into the mains system.
SCREENINGS / SCUM / PRESS FEED
Transferring heavy solids into the process stream.
THICKENED SLUDGE / DIGESTED SLUDGE TRANSFER
Handles up to 10% dry solids content.
SLUDGE TANK AND DIGESTER RECIRCULATION
Eliminates heat exchanger clogging while conditioning sludge.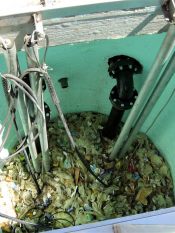 Screenings and Scum
Raw, concentrated solids including rags, plastics, hair and grease.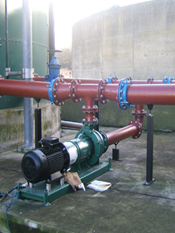 Sludge Transfer
Eliminates blockages throughout the de-watering process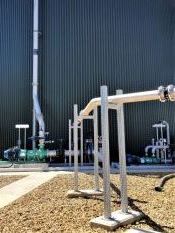 Sludge Tank and Digester Mixing
Bespoke design systems with patented Dual Zone mixing patterns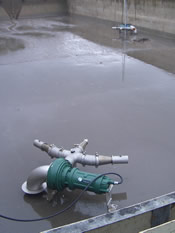 CSO and Storm Tank Cleaning
Pumps and systems easily retro-fitted into existing installations.