MAXIMISING ANAEROBIC DIGESTION WITH RELIABLE MIXING
The government's aim of achieving targets for zero food and packaging into landfill by 2015 have clearly focused attention on ways of developing technology that can contribute to a significantly reduced reliance on carbon based fuels and reducing emissions. Of particular interest to SYSTEM MIX LTD is the potential for converting problems associated with the disposal of organic waste materials into energy generation through the process of anaerobic digestion. System Mix have worked with the UK's water utility companies for over 15 years in various anaerobic digestion applications and during the last 10 years have witnessed a very positive change in the way that waste has been considered a source of alternative energy.
PUMPED TANK MIXING is the preferred choice of SOUTHERN & ANGLIAN WATER as we mix 99% of all of their digesters.
Click here to read the complete article.
EXAMPLES OF RECENT MIXING SYSTEM PROJECTS COMPLETED FOR ANAEROBIC DIGESTION APPLICATIONS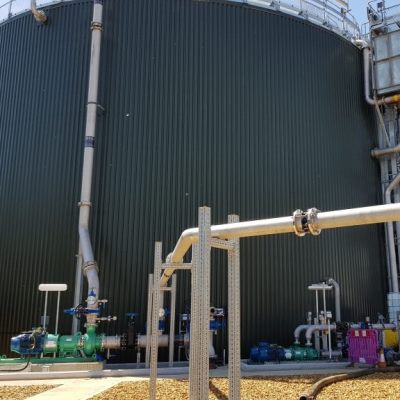 One of three 22kw HE6W pumps mixing a 20m x 13m digester.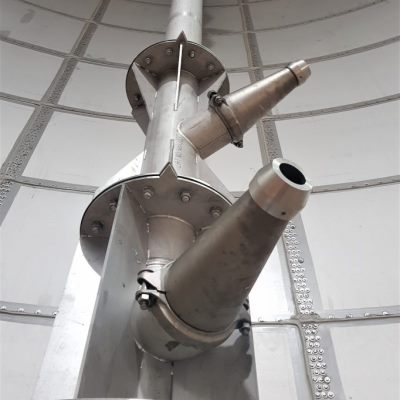 A drop in mixing lance nozzle assembly in a 14m tall digester.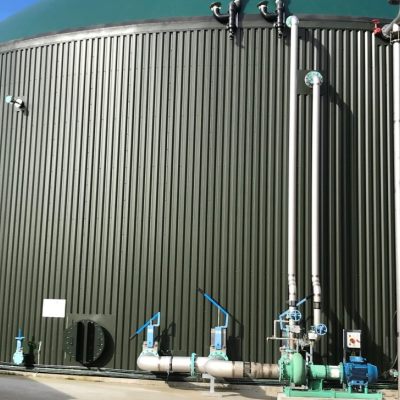 A single 37kw HE8N chopper pump mixing a 13m diameter x 16m high Digester.
Click here to download the latest information from System Mix Ltd, about how you can maximise Anaerobic Digestion opportunities with reliable mixing.
Use link below to download Adobe Reader if required.