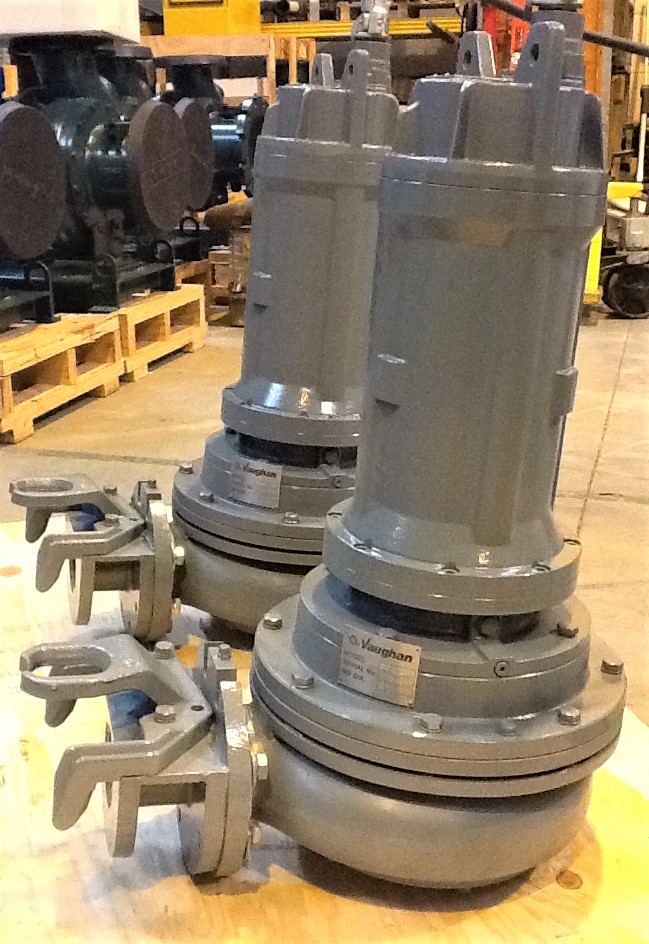 Effective and reliable pumping of solids in wet wells 24/7, even when 'rogue' items present exceptional challenges to heavy-duty submersible pumps, is usually taken for granted, whatever the site or the circumstances. Huntingdon based solids pumping and mixing specialists P&M PUMPS are delighted to have provided an effective solution which has helped the engineers at Peterborough Prison to eliminate the problems arising from blocked pumps.
Opened in 2005, HMP in Peterborough has the distinction of being the first mixed prison in the UK with both male and female wings. P&M's Vaughan Chopper pumps were considered for the initial procurement specification during 2004, however the decision was taken (essentially on price) to install another type of submersible pump.
The prison population at Peterborough has increased steadily over several years to around 900+ 'customers' and in December in 2011 P&M Pumps were contacted by the engineering services company contracted to maintain pumps, sewers and pipe work systems on the site as frequent problems were occurring as a result of blockages. In fact, the existing pumps were being lifted every week for cleaning and maintenance, where on some occasions suction tankers were called in to maintain the removal of effluent. This of course amounted to significant extra cost and disruption as the pumps could be out-of-action for several days at a time.
P&M Pumps were invited to demonstrate the effectiveness of their Vaughan Chopper pump by bringing their trailer mounted pump set on to site. During the trial, engineers brought items that were regularly causing the existing pumps to block, including gloves, towels and even fleece jackets. The demonstration was a success as the offending items were handled by the chopper pump with impunity.
As a result two VAUGHAN SE4L 7.5kw submersible chopper pumps were purchased and these were adapted to fit straight down onto the existing guide rail mount system in the female wing wet well to ensure an easy retrofit with minimal disruption. Two more similar pumps are now due for installation into the male wing wet well.
Other successes of Vaughan Chopper pumps operating in similar arduous conditions include the maximum security HMP Whitemoor in Cambridgeshire stretching up to HMP Bowhouse, Kilmarnock in Ayrshire with installations also at Wellingboro, Whatton, Stocken, Lexhill and Feltham young offenders' institution.
Within these numerous UK prison sites P&M Pumps have demonstrated the Vaughan Chopper Pump to be an effective and reliable pumping option for the most challenging solids handling applications requiring vital 24/7 operation.
Further information on Vaughan Chopper Pumps is available from;
Tel: +44 (0) 1487 830123
Fax: 01487 832888
Email: sales@thesolidsolution.co.uk
Website: www.pumpmix.co.uk